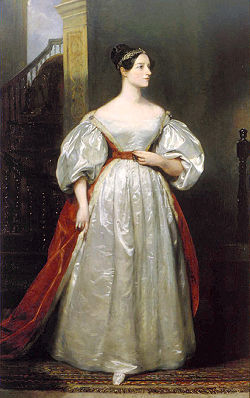 Ada Quelltexte - Universität Stuttgart
During my studies at the University of Stuttgart in Germany I joined the Ada programming class. I finished the exercises with excellent grades. You may download all the sources using the link below.
Im Rahmen meines Informatik Studiums an der Universität Stuttgart habe ich an den Programmierübungen,
parallel zur
Einführung in die Informatik
Vorlesung, teilgenommen. Der Schein ist mit "sehr gut" benotet worden.
Gesammelte Ada Quelltexte herunterladen:
20070204-Ada_Quelltexte.tar.gz
Es wurden in den Aufgaben folgende Themen Behandelt:
Stellenwertsysteme
Münzauswahl
Quersumme
Palindrome
Kleinstes gemeinsames Vielfaches
Permutationen
Freitag der 13.
Goldbachsche Vermutung
Datei-Statistiken
Abstrakte Datenobjekte
Berechnung von Pi
Abstrakter Datentyp
Fraktale
Ausnahmen
Telefonliste
Mehrdimensionale Felder
Mitarbeiterdatenbank
Weihnachtsmann im Wald
Einfach verkettete Listen
Doppelt verkettete Listen
Fehlersuche
Stacks
Bäume mit varianten Records
Baumtraversierung
Median-Berechnung
Baum-Gleichheit
Zyklenerkennung
Zinsrechnung
Externe Repräsentation
Erreichbarkeit in Graphen